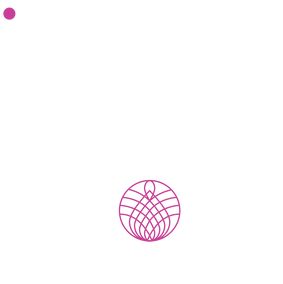 Purposeful Partying Done Right

Corporate Event DJ
Corporate Entertainment Solutions are versatile to fit a wide variety of audiences! Whether you need a DJ for your company holiday party or your industry's next big summit, ICE DJs are your go to brand for top quality service. Give your guests an excellent time while upholding your brand integrity and reputation!

Fashion Show DJ
Fashion entertainment solutions that collaborate with your brand to bring your vision to life. ICE DJs recognize the importance of your brand and your event. With years of experience playing for some of the biggest names in Fashion, you can rest assured that your music will align seamlessly with your designs to bring your vision to life!

Promotional Event DJ
Now offering Promotional Event Entertainment Solutions. Let us help you get your brand noticed! Stand out on the Trade Show floor, or simply elevate your event to the next level! ICE DJs understand the importance of maintaining brand integrity while reading a room to captivate a fluctuating audience. Guests will want to stay at your booth all day!


Private Event DJ
Private Event Entertainment Solutions. Your ICE DJ will consult with you to get a feel for your musical preferences and help you coordinate your event goals and timeline. Your DJ will then work with the vendors and venue to provide a customized performance that is engaging to your audience and smoothly flows through each item on your timeline.

Inspiring Entertainment

Customer Care

Exceeding Expectations

Top Notch Entertainment and Customer Care intercross to create an amazing entertainment experience that will have your guests raving! We value your choice to place your trust in us, and recognize the importance of your event to both you and your audience. Each ICE DJ is highly trained in both their DJ craft as well as in customer care, and we strive to make InterCross Entertainment your first choice for five-star trusted entertainment.
As Part of our Care core value, we love aligning ourselves with organizations promoting positivity and change. Here are a couple of our favorites.




"From the corporate stand point, [she's] super communicative, brings awesome equipment, plays great music, makes it a fun event, is a great host, very inviting, easy to work with, super low maintenance, and I can't say enough!"
RJ – GTE Financial
"DJ Shannon C has been playing at Salty's Gulfport regularly for 2 years and by far the best DJ that we have ever hired! She is energetic, plays to the crowd, takes request and is always professional and on time. We would highly recommend her for any venue!"
– JP Brewer, Salty's Gulfport
DJ Shannon made my birthday party off the chain. People were dancing and singing and we even had to beg the owner to let her play longer than her set. Thanks for being the main reason every one had such a great time!"
– Selena Perez – Tampa, FL
DJ Shannon C
CEO, Senior DJ
Shannon conceptualized ICE DJs with the idea of Intercrossing talent with best business practices. She and her team strive to provide top notch services that work with clients and guests from a humanistic approach.
"As a result of working with us, you'll be getting peace of mind in knowing that your event is in good hands!"
DJ Randy Dart

Randy is a skilled DJ from Bronx, NY. Randy has been playing since he was young and has a diverse style that makes it hard for any audience member to remain in their seat. Randy holds a weekly residency at Club Prana in Ybor City and also plays for corporate and private events in his off time. When he's not working or DJing, he's busy being the worlds greatest dad!
DJ Manoli Mantzaris
DJ Manoli is the premier Tampa Bay Dj for Private events, Weddings, Christenings, Birthdays, Graduations, Homecomings, and proms. HIs attention to detail has built him a strong reputation for success across all genres. He also has a strong presence in the Greek community, specializing in Greek and International Music.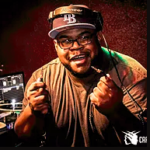 DJ Dez
DJ Dez has been rockin since 2003. He grew up learning from and listening to DJ Kenny G (Kenny Reed) who played at his mother's company parties. His technical skill and creative mixes have caught the attention of both DJs and Corporate Clients alike. Dez specializes in mixing the classics that we all grew up on to the new tracks that we all love to hear.